"As a keynote speaker for motivation and employee retention, Gunther Wolf has given us all a lot of insights. The keynote was very entertaining and the contents were presented in a very humorous way."
Keynote Leadership, Motivation Strategy, Employee Retention Strategy
Employee retention and loyalty: Motivation is included!
Motivation Keynote: Motivation through employee retention or employee retention through motivation?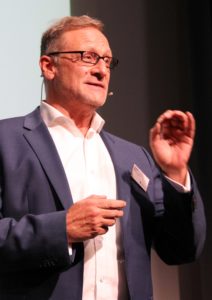 The fact that employee retention and motivation are particularly closely related is undoubtedly part of the basic knowledge of every HR manager.
But how exactly do these two corporate success factors depend on each other? And what are the mechanisms with which company management, personnel managers and executives can control both employee retention and motivation?
Continue reading "Employee retention and loyalty. Motivation is included!"